Soon after posting Rhinebeck pics last week I got a few comments from people wondering what handknits I wore to this knitterly event. Some knits were totally new- some you have seen before...here's the recap.
This sweater you have obviously seen a few times in the past weeks. It is an original design that I finished the week before Rhinebeck and plan on writing up as a pattern.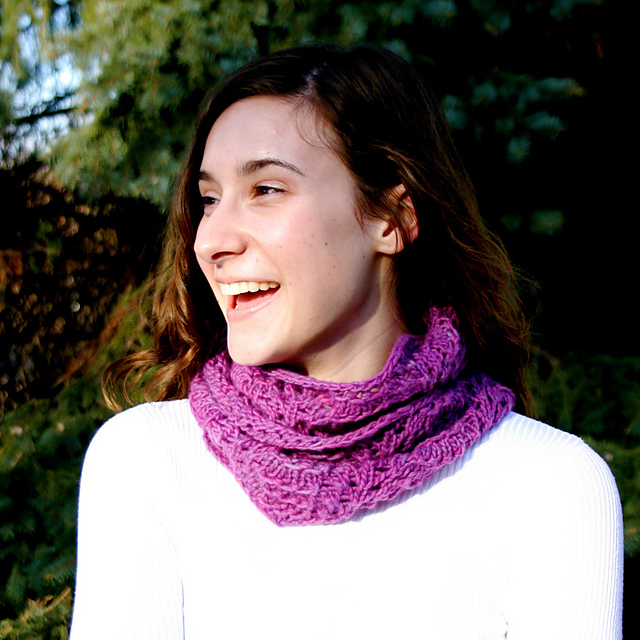 The red cowl around my neck was my new
Aravis Cowl
that I did up in
Malabrigo Ravelry Red
. I wanted to bring out the red buttons of the cardigan. I actually picked the buttons for the cardigan before I even picked the yarn!
On my head I had my freshly blocked (actually went into the car wet)
Selbu Modern
.
Selbu Modern
was the very first pattern I 'favorited' on
Ravelry
and I'm so glad I finally got a chance to make one. The great news for you is that this is a free pattern by
Kate Gagnon Osborn
. If you haven't tried colorwork here's your chance!
My mittens have made an appearance
here
before- back in
January
when I completed them. The pattern is
NHM #7
from
Selbuvotter
. You can find more info on my 'Girly Mitts' on Ravelry
here
.
The head band in the picture was my car project on the drive out to New York. Inspired by
Anthropologie's Plaited Headwrap
, it was a nice mindless knit to work on in a dark car. I'll have more details of how I made it soon.
I think that just about sums it up, folks! It was fun to attend a big knitting event where I felt comfortable (or required) wearing more than one handknit at a time. What's your go-to knit? Does something in your wardrobe get more use than other knits?